The Basellandschaftliche Kantonalbank (BLKB) has become the first bank in Switzerland to launch its very own crowdlending platform for companies, miteinander-erfolgreich.ch.
The bank has partnered with Swisscom, a major telecommunication provider in Switzerland, to provide BLKB with its white-labeled crowndfunding platform. Swisscom supplies the bank with the infrastructure and software to operate the crowdfunding platform.
Through miteinander-erfolgreich.ch, companies that have been operating for at least three years can advertise projects with amounts from a minimum of CHF 20,000 to a maximum of 100,000.
Creditors perceive interest on their financing contribution, determined by means of a Dutch auction procedure between the lender and the borrower. Auctions typically last between 1 to 3 months, after which the bidders with the lowest rates are selected. Each project is limited to 20 backers.
In this process, BLKB acts as a mediator and in the event that a deal emerges, the bank charges 3% of the loan amount, a commission fee that seems quite fair given that competitors such as Lending Club charge between 0.99% to 5.99%. OnDeck on the other hand, uses a digressive fee structure: 2.5% on the first loan, 1.25% on the second, and none on additional loans.
"Now it's up to companies to take advantage of this alternative form of financing and win over the crowd for their projects," said Beat Oberlin, CEO at BLKB. "We look forward to a lot of interesting projects from the region and around Switzerland."
Launched in December 2014, miteinander-erfolgreich.ch has hosted 30 projects, of which 20 have been successfully funded. According to the bank, these figures illustrate the growing popularity of alternative funding methods.
By launching its own crowdlending platform, BLKB is positioning itself in the growing peer-to-peer market, the bank said. One of the bank's priorities is to keep up with changing consumer behaviors and provide services that are aligned with their needs, Oberlin said.
According to Marcel Walker, the head of Swisscom's Banking division, this new form of financing will strengthen the innovative power of Switzerland.
"Companies and individuals are given the opportunity to realize their projects, or to support creative dreams of others on personal way," Walker said.
A recent study conducted by the Institute of Financial Services Zug IFZ of the Lucerne School of Business, suggests that the Swiss crowdfunding market will grow further as peer-to-peer lending, reward-based crowdfunding and crowddonating are becoming increasingly popular.
Currently, there are 30 platforms available in Switzerland but the appetite for this new form of financing will lead to a growing number of Swiss players, the report said.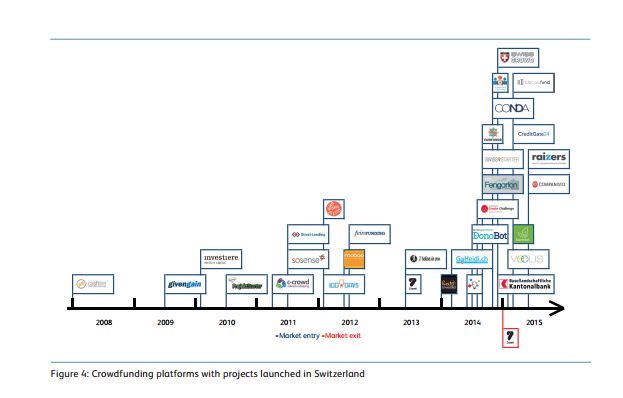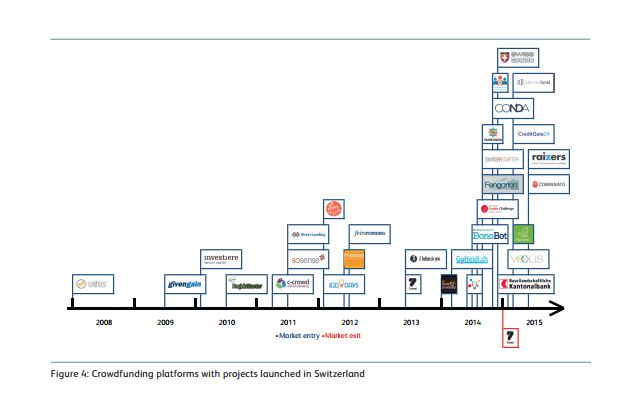 Aside from miteinander-erfolgreich.ch, similar "Crowdfunding only" offerings include Wemakeit, which currently stands as the largest crowdfunding platform in Switzerland, 100-days, "I believe in you," Startnext, as well as minor ones such as GoHeidi and ProjektStarter.