FiCAS, a Swiss-based crypto investment management boutique, has secured regulatory approval to have its cryptocurrency exchange-traded product (ETP) be available for its European investors via their bank or broker.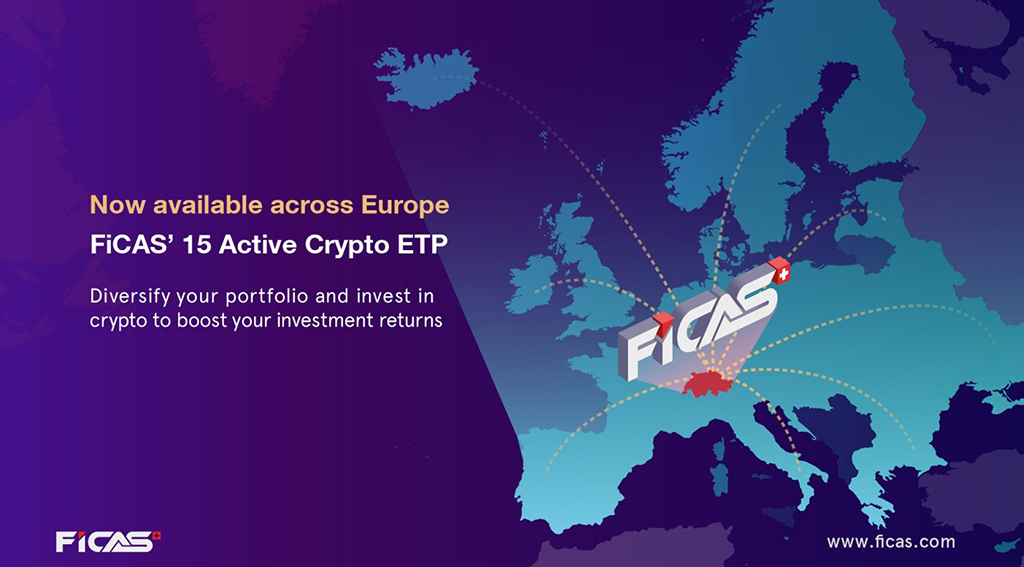 FiCAS first launched its ETP in Switzerland in July 2020, listing it on SIX Swiss Exchange. The European Union (EU) approval will allow FiCAS to break into the wider EU marketplace and offer the ETP to a wider pool of investors outside of its native Swiss market.
Ali Mizani Oskui, Founder of FiCAS said,
"Gaining access to the EU marketplace marks a significant breakthrough in our mission to make the world's first actively managed — the 15 FiCAS Active Crypto ETP — available to retail and professional investors across Europe. Together with our partners, we are leading the charge in bringing about the adoption of crypto assets for all investors in Europe."
The company reported that its assets under management have increased to over USD 5 million as of 6 January 2021 and the ETP has featured a performance of nearly 60%.
FiCAS's 15 Active Crypto ETP is a discretionary-managed investment vehicle that does not track bitcoin or any combination of coins, but actively manages the investments across the top 15 cryptocurrencies with a view to generate sustainable returns over a time horizon of 3 to 5 years.
Actively managed by FiCAS, the BTCA is said to successfully lower the barriers to entry for the crypto market, providing investors with hassle-free exposure to crypto through fully regulated and secure means. The active allocation strategy of the BTCA shall allow the product's underlying portfolio to capture market price movements and changes in sentiment.
In August 2020, FiCAS announced that it had appointed Dr. Daniel Diemers as a new member of its Board of Directors. Dr. Diemers was formerly the Financial Services Partner at PwC Strategy& and PwC Head of Blockchain for Europe, Middle East, and Africa.
This article first appeared on Fintechnews.ch
Featured image credit: FiCAS