Migros Bank, has announced its latest addition into its Mobile Banking app, a new service called MobilePay P2P that allows users to send up to 100 CHF to anyone for free.
MobilePay P2P promises an easy, fast and convenient way to send money without cost, requiring only a smartphone. The app, which can be use on desktop and via mobile phone, lets users choose between two methods to send or receive funds: either by credit card/bank transfer or via PayPal.
Users don't need to be a client at Migros Bank. By only downloading the app on your smartphone or by visiting the site www.p2p.ch, you can make a money transfer in a few clicks.
Here how it goes: first, you need to enter the beneficiary's name, mobile phone number and the amount that you wish to send; then, you choose how you want to pay. As said earlier, it can be either by credit card or via PayPal. Finally, after verification and confirmation, you enter your credit card information, or PayPal credentials.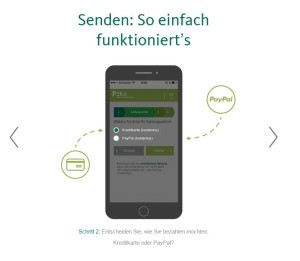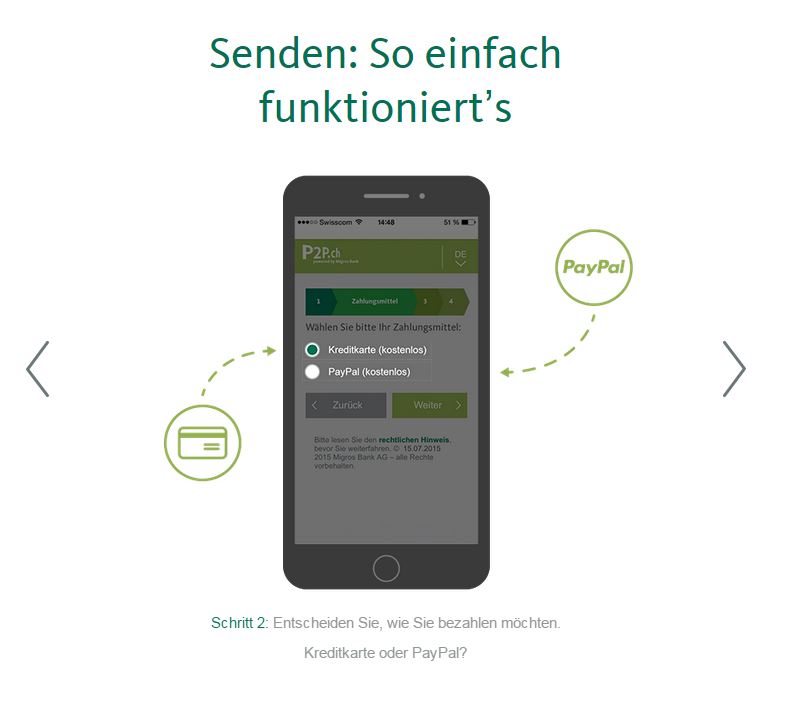 When everything is done and clear, the beneficiary receives a notification via text message that invites him or her to visit a certain link that will activate the transfer.
The same process goes for beneficiaries that wish to demand a payment, expect that they are asked for their bank details instead of their credit card details. In the case of a bank transfer, however, the beneficiary needs to have a Swiss bank account.
Formerly called Transfer Direct P2P, the service was initially launched in late-July 2014. But until now, the feature was only available to senders that are clients of Migros Bank and cost end-users a 2% commission fee.
Now the app is available to the public, and compared to the previous offering, it is entirely free as Migros Bank ensures to cover all costs related to credit card and PayPal.
The app aims to eliminate the struggle that people face when making small purchases while missing the right amount of cash. Either you wish to pay your babysitter, purchase concert tickets or reimburse a friend, MobilePay P2P wants to make that process effortless, convenient and entirely free.
Migros Bank follows the leads of SIX, UBS and Zürcher Kantonalbank, which are all tapping into the booming peer-to-peer (P2P) payments market, announcing in April, Paymit.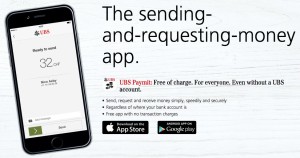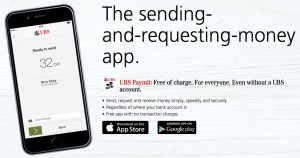 In the same ways as Migros Bank's MobilePay P2P is doing it, UBS Paymit allows users to send, request and receive payments for free, without the need of owning a UBS account.
2 weeks ago Paymit also announced that BCGE, BCV, Luzerner KB and Raiffeisen will join the forces soon.
Apart from banks and financial institutions, large tech companies and startups are getting involved in P2P payments as well, with the likes of Google Wallet, Apple Pay, Square Cash, Snapcash, Venmo and Facebook, already offering ­services in specific countries.
Announced in March, Facebook's payment system is new feature in Messenger that allows users to send money to their contacts for free. The feature is currently being deployed in the US.