Malaysian startup SkolaFund is what we would call a startup with a cause. Essentially, SkolaFund is a crowdfunding platform where deserving undergrads can share about their achievements and backgrounds and have the crowd support their scholarships. The purpose of SkolaFund, according to co-founders Syakir Hashim and Syamil Tengku, is to give the underprivileged an opportunity to attain higher education.
Launched in April, SkolaFund is a web platform where students from humble families can gain access to a range of funding sources, including crowdfunded donations, micro loans, bursaries and scholarships. The startup seeks to become the biggest higher education financing platform in Southeast Asia.
"Millions of undergraduates from the lower and middle-income families across countries in Asia find it difficult to source for funding for their higher education costs," Hashim explained. "There is a limited number of scholarships available and also a lack of access to student loans due to poor credit ratings."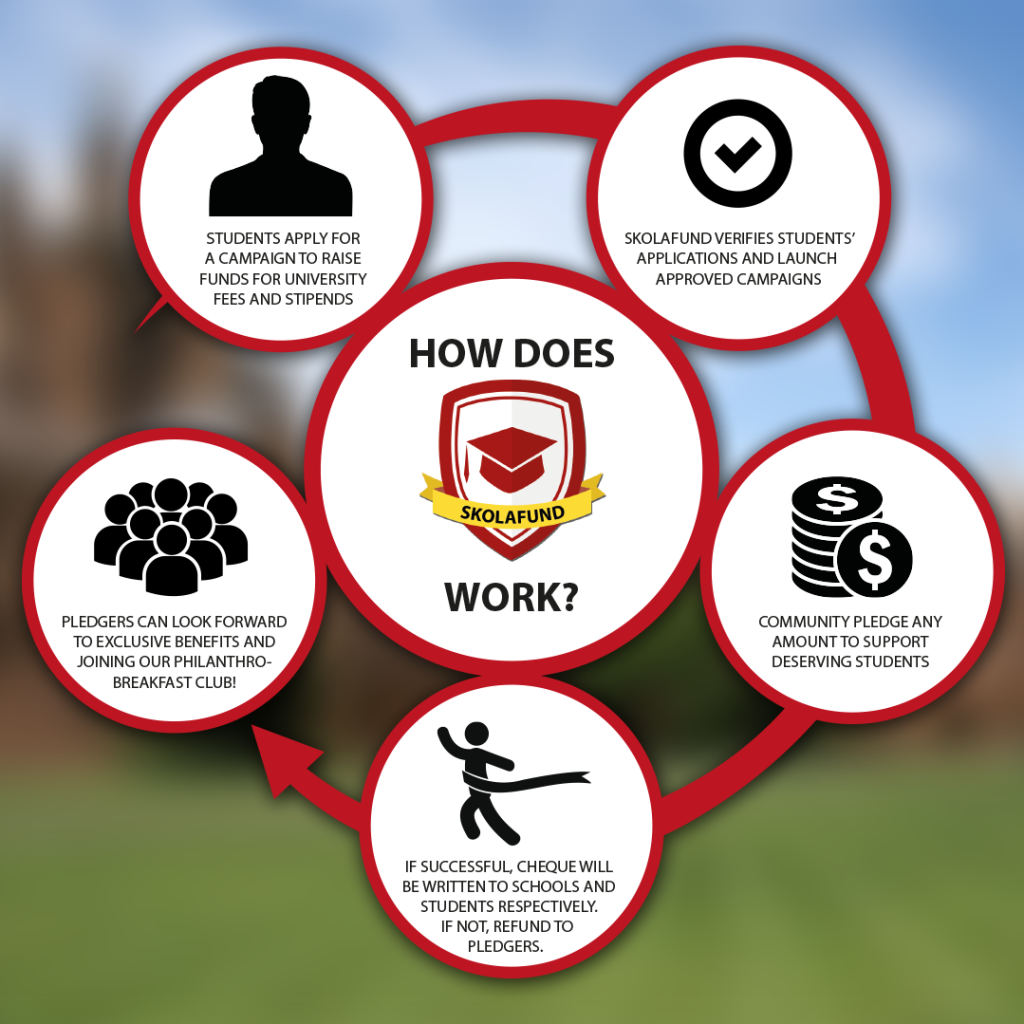 Giving this phenomenon, SkolaFund provides a platform where a community of sponsors from the public but also corporations, can support high education for underprivileged students.
"With this scholarship that you reward them, students [from low-income families] can worry less about money and more about being the outstanding students that they are," the company says in a video presentation. "No one should be deprived of education because they can't afford it."
Explaining how students can use the platform, Hashim said:
"An undergraduate who needs a scholarship applies on Skolafund.com and, once approved, the 30-day crowdfunding campaign begins. Campaigners can find sponsors amongst their professors, teachers, neighbors, relatives or anyone who comes to SkolaFund."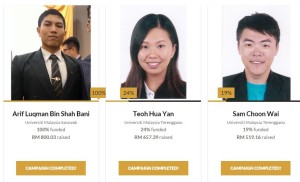 Once a campaign is fully funded, students must keep their sponsors updated on their progress every semester. SkolaFund verifies every student campaigns and pays out the crowdfunded scholarships directly to the universities.
SkolaFund has now close to 1,000 sponsors and have raised more than RM10,000 (S$3,500) in funding for underprivileged students, the founders told Asia One Business.
Earlier this year, SkolaFund was selected to join Startupbootcamp Fintech Singapore, a three-month accelerator program that helped boost 10 fintech startups from Asia. Startupbootcamp Fintech collaborated with over 300 mentors, partners and investors and signed more than 15 partnerships with financial institutions.
Alongside SkolaFund, Startupbootcamp Fintech Singapore also counts among its alumni Toast, Otonomos, ShereIt, Kashmi, Open Trade Docs, Dragon Wealth, CreditSeva, BankGuard and Kyepot.
Watch SkolaFund's co-founder Syakir Hashim's interview with Startupbootcamp: