Award-winning Singaporean Fintech startup MatchMove Pay, is bringing online and mobile payments to Southeast Asia by providing virtual cards linked to digital wallets that users can easily top-up at the nearest ATM, through online banking, or via credit card.
You want to shop online but don't have a credit card? Need not worry; MatchMove Pay has exactly what you need. It works like a credit card but is much safer than a debit card. But first, you will need to open a MatchMove Wallet.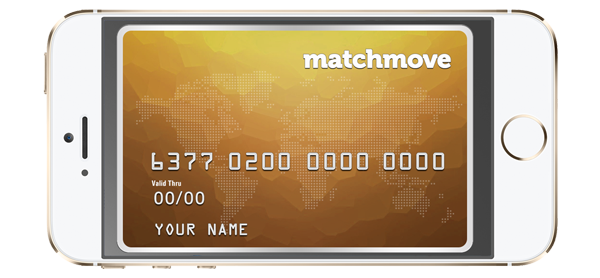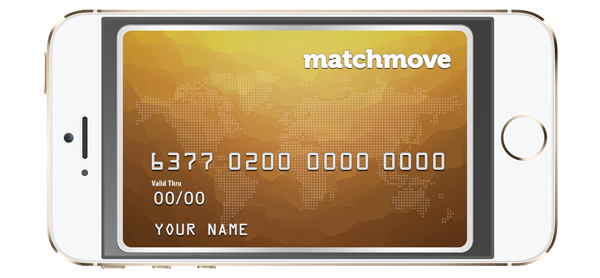 The MatchMove Wallet is essentially an online account that lets you apply and keep track of multiple virtual cards for online shopping.
Once you have opened a wallet, you can apply for a virtual card. This virtual card is basically a series of 15 or 16 digit card number that allows you to use the balance in your MatchMove Wallet.
There is no balance stored in the virtual card itself. The card uses the balance straight from your MatchMove Wallet. The MatchMove Wallet is free to use, while the MatchMove American Express Virtual Pay costs a decent S$5.35 per year.
Here's a promo video to give you an idea of how it works:
MatchMove is the first company in Asia to offer this kind of service, an idea that emerged from a simple observation: Asians traditionally do not take credit and therefore typically don't have credit cards.
"We identified that, while not many Asians have credit cards, almost everyone has a mobile phone or bank account, but they are all localized," Shailesh Naik, CEO at Matchmove, explained.
"If we were able to integrate with payment gateways in each country, it was worth building up as a real asset. And we did."
With an estimated growth to 300 million Internet users in South East Asia, the region is set to become one of the world's fastest-growing markets for e-commerce, with online and mobile-based purchases expected to exceed US$22 billion in 2015.
Singapore,  India, Thailand and Malaysia
MatchMove Pay, which is first starting in six high growth markets – Singapore, Vietnam, India, Thailand, Indonesia and Malaysia -, is betting on a strong partnership strategy, enrolling banks, financial institutions and big names in the e-commerce industry.
In February 2014, MatchMove Pay announced a strategic partnership with American Express, leading to the launch of the MatchMove American Express Virtual Pay card. The new offering allows users to purchase goods and services at any online merchant that accept American Express.
However, MatchMove isn't limited to American Express as the company also offers the MatchMove Mastercard usable on the popular payment network.
But other large players are betting on the startup as well, including Japanese Credit Saison, the country's largest independent credit card issuer, who led the US$30 million funding round in January this year.
Hiroshi Rinno, President and CEO of Credit Saison in Japan, explained:
"Based on our experience in an advanced market like Japan, we believe that Southeast Asia will evolve into a cashless society as the growth of credit cards, prepaid cards and smartphone payments continue to gain momentum. MatchMove Pay has addressed each of these three critical factors through its sophisticated B2B e-wallet and virtual payment card platform-as-a-service and is therefore uniquely positioned to quickly unlock the potential for e-commerce growth in Asia.
"This business partnership with MatchMove Pay is an important step to provide us with a strategic position in this important market as we look to develop our financial business here."
Attacking Vietnam
MatchMove Pay is now aggressively attacking the Vietnamese market and has partnered with two local banks. The first partnership with HD Bank, one of Vietnam's leading commercial banks, will launch the first virtual payment card in Vietnam with MasterCard in 2015.
Following the lead of HD Bank, TienPhong Commercial Joint Stock Bank (TPBank), announced earlier this year it had selected MatchMove Pay's mobile wallet and virtual cards Platform-as-a-Service solution to offer its customers a new mobile payments method for online goods and services.
MatchMove was awarded several times and named in 2013 the Fastest Growing Technology Company in the Asia Pacific rankings by Deloitte Singapore. In 2014, the startup won the London Innotribe Startup Challenge.
"For the next 12 months, we want to grow the Asia base and then expand to other regions," Naik said.
"The business model is proven and now it's just a question of getting market share. We want to be very big, very fast. The way to do that is to go after emerging markets. That's where our focus will be."
Following Southeast Asia, MatchMove Pay will be moving on to Japan, Australia and the Middle East, the company said.
———————————————————————————————————————————————————————————————-Stay tuned about Fintech Singapore with the www.Fintechnews.SG Newsletter