Dragon Wealth, an award-winning startup and one of the hottest fintechs in Southeast Asia, has released the beta version of its web-based platform dedicated to helping financial advisors with their online marketing.
The Singaporean startup, which had been selected to integrate the prestigious StartupBootCamp Fintech Singapore accelerator program, is heading towards demo day. On July 29, 10 teams will pitch their projects to a crowd filled with leading financial personalities and potential investors.
Dragon Wealth's technology combines investor' portfolios with relevant external information tailored to their investments and profile. Its web-based platform provides financial advisors with one-click tools for online marketing campaigns. Clients can easily personalize and share content, manage existing relationships, as well as activate face-to-face meetings and events.
Dragon Wealth is currently running the "Inner Circle Programme," a limited program for a group of handpicked financial advisors to test out the product ahead of market.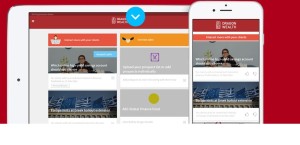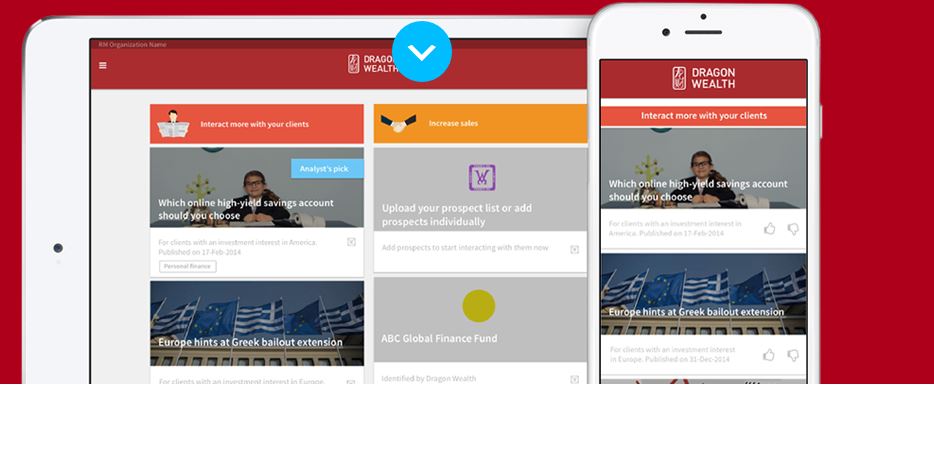 Additionally, the startup has signed up a number of financial advisors in Singapore and Hong Kong, to a white-gloved program to help them in their content marketing effort.
In a recent interview, Dragon Wealth's founder and CEO, Bert-Jan Van Essen, a former executive at a leading Swiss financial services company, explained what motivated him to launch his startup.
"When I was the CIO of Credit Suisse, I discovered a lack of active communication between wealth managers and their clients," Van Essen said.
He continued:
The technological investments we were involved in focused mainly on transactions and back office integration, there is an opportunity to enhance the customer relationships through technology.
Today, the most urging challenge for financial advisors is finding ways to engage with prospects and build their online reputation, Van Essen said.
The startup is eyeing the booming Asian market, where 250,000 financial advisors currently serve a population of 42 million people in need for financial advising.
"Technology, client behavior and regulation are changing the wealth management industry in Asia," Van Essen told EuroMoney. "If banks and wealth managers are going to close the gap between themselves and their clients, they need easy-to-use and installable services, good product suggestions and consolidated portfolio views."
However, the toughest part for his startup is "changing the way financial advisors work on a daily basis and communicating the importance of content marketing," he concluded.
To educate financial advisors on how they can increase sales using online marketing, Dragon Wealth is hosting a discussion on July 21th.
The event will be hosted at  TKP Conference Centre, Raffles Place from 9am to 10am. Financial professionals will have the opportunity to test out the beta version of Dragon Wealth's marketing software.
Stay tuned about the Singapore Fintech Scene with our Fintech Newsletter. Check www.fintechnews.SG