2C2P, a Singapore-headquartered payment services company, is extensively expanding its footprint in Southeast Asia and strives to become the region's PayPal.
2C2P's journey has been nothing but successful since its inception in 2003. Founded by Aung Kyaw Moe, an entrepreneur from Myanmar who is based in Singapore and Thailand, 2C2P is tapping into the massive Southeast Asian e-commerce industry by offering a variety of multi-channel payment platforms, gateways and payment solutions.
In 2014, 2C2P processed US$2.2 billion worth of transactions across ASEAN, an amount that is not expected to decrease anytime soon.
Its recipe? A series of well thought out partnerships with banks, e-commerce and m-commerce merchants, and the likes of MasterCard, Visa, American Express, China UnionPay and JCB, to enable the startup to take and receive payments.
This, combined with local offices in key markets, including Cambodia, Indonesia, Laos, Malaysia, Singapore, the Philippines, Thailand and Hong Kong, is 2C2P's strategy to become the No. 1 player in Southeast Asia.
Moe told TechCrunch:
 "With over 600 million people, close to 700 hundred million mobile devices and a GDP of US$2.4 trillion and growing, the promise of e-commerce in Southeast Asia is tremendous… but there's no payments company that can serve the full region. We want to be No. 1, and our ambition is to only serve Southeast Asia."
Lately, 2C2P has been working to penetrate the Burmese market. Myanmar, although lacking modern electronic payments systems, is witnessing a period of explosive growth, fuelled by mobile and Internet penetration, according to Zaw Lin Htut, CEO of Myanmar Payment Union (MPU), the country's equivalent to Visa or MasterCard.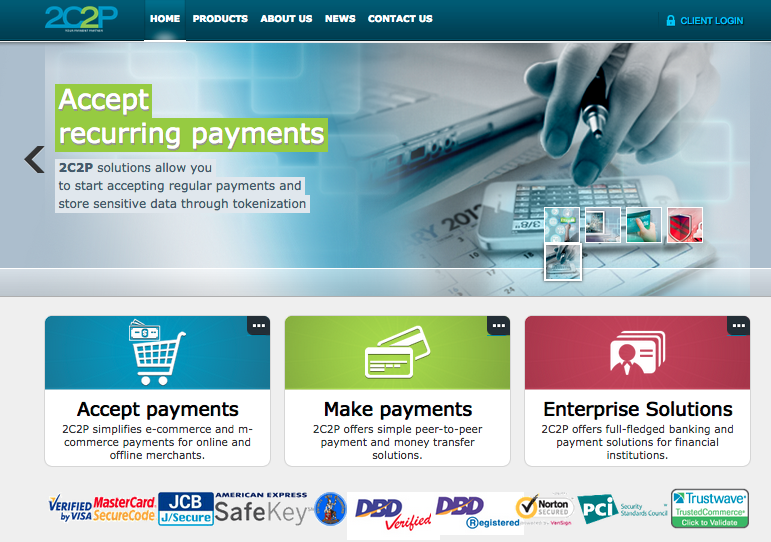 MPU has recently partnered with 2C2P to launch Myanmar's first e-commerce payment platform, allowing MPU cardholders to search, select and directly pay for online purchases.
Myanmar's 1st e-commerce payment platform
The partnership provides non-cash payment options to a country that has been mostly operating in cash. It also opens up the world to Myanmar citizens, who can now pay for goods and services from other countries.
According to McKinsey Global Institute's estimates, the implementation of secure payment systems and the expected rise in the penetration and use of credit and debit cards, will boost the country's consuming class to hit 19 million people by 2030. The firm also estimates that Myanmar will quadruple the size of its economy from US$45 billion to over US$200 billion by 2030.
"[This partnership with 2C2P] will be key, not just for our citizens to transact online, but also to boost the economy, ensuring that we are on a more even footing with other regional markets," Htut said.
Following the launch of Myanmar's first e-commerce payment platform, the two entities have launched easyBills, a new service that allows Myanmar citizens to pay their bills online.
In late April, 2C2P closed a US$7 million Series C round led by Hong Kong-based Amun Capital and GMO Venture Partners from Japan. The funding will be dedicated to develop other technologies, Moe said.
While Americans Stripe and Braintree are beginning to target Asia with early rollouts, Moe reminds confident as he said he believes that a local approach is necessary for local problems.